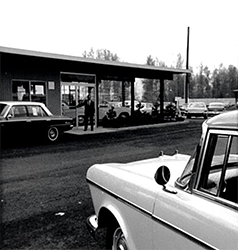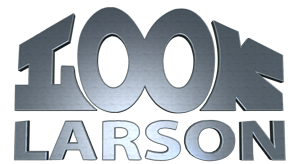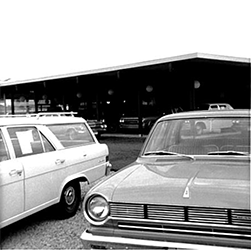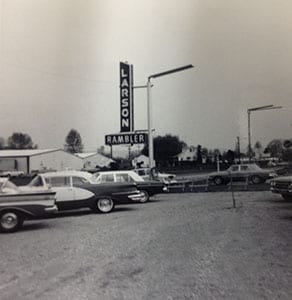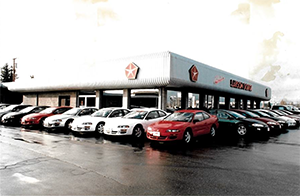 In 1988 Larson Motors expanded again with the purchase of a new franchise, Daihatsu in Puyallup, Washington. In Late August 1990 Rob started negotiations to buy Stevens Chrysler/ Plymouth in Tacoma and with his dad's blessing became the majority stockholder for that dealership.
Unfortunately on March 14th 1991 Bob Larson passed, leaving Rob Larson Sr. his legacy. Although the future was not looking as bright for the dealership without its leader, Rob took it upon himself to get the dealerships back in shape. Deep in debt Rob Sr. consolidated all his assets and worked hard to get back to business. Rob's drive for making his dream come true pushed the Larson brand forward.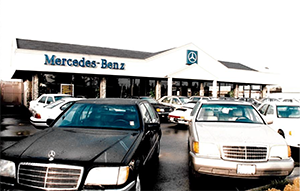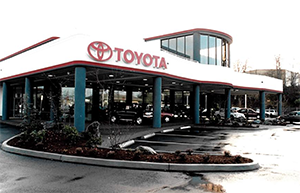 LARSON AUTOMOTIVE GROUP HISTORY
The Larson Automotive Group was started by Bob Larson in Moscow Idaho in 1953. It was a small dealership selling mostly Buicks under the name of Larson Motors, Larson Buick. In 1955 Bob Larson sold the dealership and moved his family to Spokane and started a construction company.
   In 1963 Bob Larson opened Larson Rambler in Puyallup, Washington. After a fire ripped apart the building, Bob built a new Rambler garage at 300 River Road and Dodge became an additional franchise at the location in 1970 changing the name from Larson Rambler to Larson Motors/American Motors.
Bob's son Rob Larson started to work in the family business as a "lot boy" through out his school years and then in college he began to sell cars and learn the art of running a business. With the success of the dealership Rob Larson became a shareholder in the family business.
   In 1974 Rob finally hooked Jenny Morrone after knowing her since high school and married her in 1976. They soon started a family and were blessed with two sons, Rob Jr. in 1977 and Josh 1982.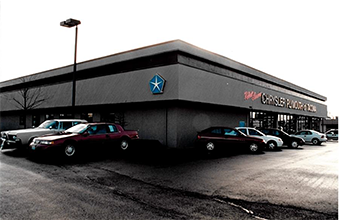 In 1992 Daihatsu was no longer being sold in the US so a replacement had to be found and that same year Larson Volkswagen/ Porsche and Audi of Tacoma was purchased from Tom Carstens and a year later Hyundai was given to Rob by Paul Titus. Over the next few years the Larson Automotive Group acquired Larson Toyota, Larson Mercedes and Larson Suzuki, which was later sold to the Dunmire family.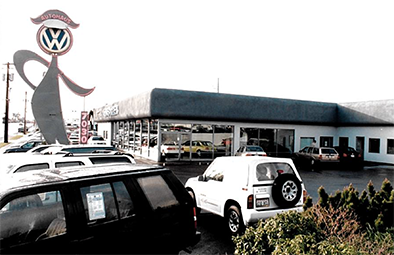 THE LARSON FAMILY BUSINESS
The Larson family business continued to grow into the new millennium. Larson Jeep was added to the group in 2000 and then in 2004 we grew again with the addition of Scion. In 2008 the Larson brand expanded into Fife with the purchase of the Nissan franchise and also picked up the Chrysler Jeep Dodge RAM location in Puyallup on North Meridian. In 2009 Chrysler and Jeep declared bankruptcy and in their restructure removed the franchise in Tacoma and consolidated it with the Puyallup location. Not to be set back we moved forward with the purchase of McCann Cadillac Saab Hummer in Fife in 2010.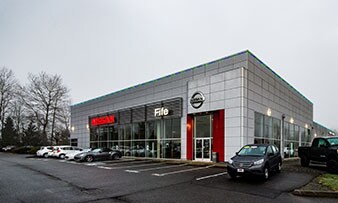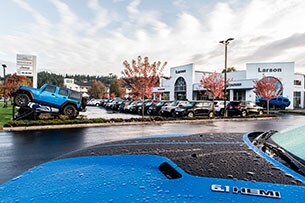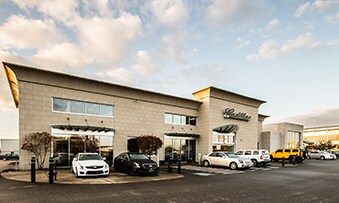 LARSON CAMPUS IN FIFE
In 2011 Audi Tacoma, Porsche of Tacoma and Mercedes Benz of Tacoma moved to their new home at our brand new Campus in Fife and in 2012 we added Larson's Power Sports-Boats Northwest in Fife as well.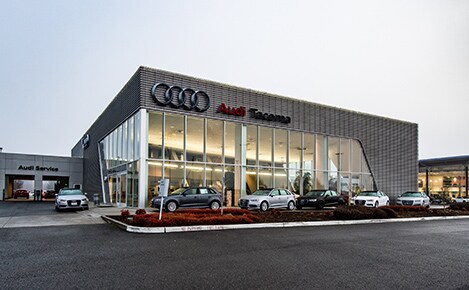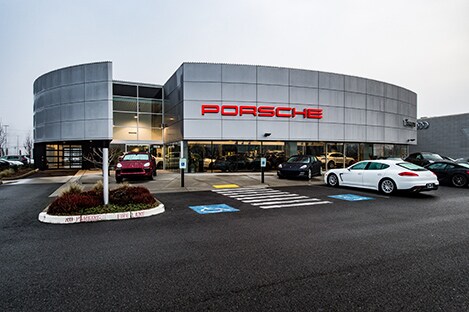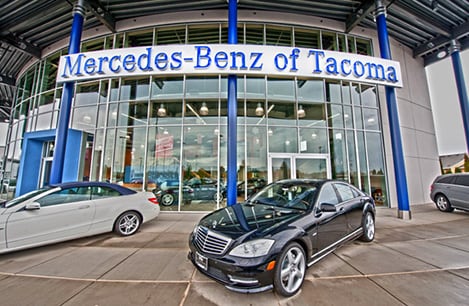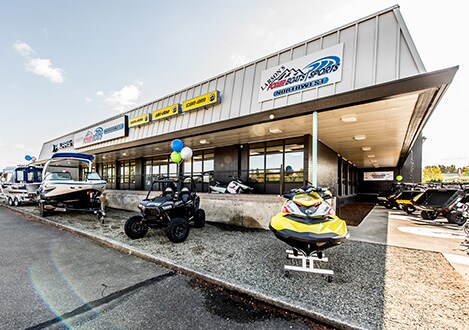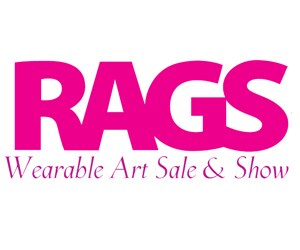 SPONSORSHIPS
Over the years we have made great partnerships with a few local charities and continue to support them today. Our main sponsorship's include: the American cancer society's relay for life, the Tacoma Humane Society, the RAGS guild for their annual arts and crafts fundraiser in support of the YWCA's domestic violence programs and Toys for Tots United States Marine Corp. toy drive. We have partnered with other groups over the years and we continue to donate our time to many more causes.
THE FUTURE
The Larson Automotive group is constantly looking to the future. Whether that means bringing more fuel efficient brands into our group to help lower the carbon footprint or helping a good cause fight a terrible disease. We have been your partner for the last 63 years and hope to continue to serve you for another 63 more.